WELCOME TO EXPO UTSAV 2023
Jharkhand's Biggest Consumer Fair
WELCOME TO EXPO UTSAV 2023
Jharkhand's Biggest Consumer Fair
Step into Expo Utsav 2023, the iconic consumer fair by JCI Ranchi since 1996. Anticipate a remarkable event, adding another milestone to its legacy. Drawing enthusiastic exhibitors and buyers, Expo Utsav fosters engagement, growth, and networking.
As years passed, Expo Utsav evolved into a dynamic interface, bridging B2B and B2C interactions, inspiring innovative strategies for an evolving market. This multi-trading platform unites industries, giving exhibitors a stage to spotlight their latest offerings to a diverse audience.
More than business, Expo Utsav offers competitions, live shows, and delectable food, drawing crowds for a vibrant atmosphere. With 25 successful editions, it's Jharkhand's sought-after trade event. Join as an exhibitor to showcase innovations and thrive in a pulsating market.
Experience Expo Utsav – where business excels, networks expand, opportunities flourish. Join the extraordinary mega consumer fair the Eastern India's hallmark!
Message By Jci Ranchi

President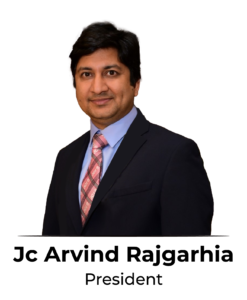 Welcome to the 26th edition of Expo Utsav, a journey that began in 1996 and has grown into a symbol of excellence. As President of JCI Ranchi, I'm honored to share this remarkable story.
Just as a child matures into youth, Expo Utsav has evolved, symbolizing hard work and an unbreakable spirit. Its renown has crossed borders, drawing excitement from enthusiasts worldwide.
This year, we celebrate the 26th edition and pay homage to its impressive 25-year journey .Expo Utsav is a canvas of innovation, a hub for creativity, and a testament to human potential. Expo Utsav has become a platform where opportunities flourish, collaborations bloom, and business landscapes transform. With unwavering determination, we're committed to taking Expo Utsav to greater heights.
Join us to celebrate growth, innovation, and inspiration. Let's experience its splendor, explore endless opportunities, and honor Expo Utsav's legacy.
A big thank you to our dedicated team, led by Chief Coordinator JFM Dr. Sanjay Jain and Co-coordinators Jc HGF Prateek Jain, JFM Sunny Kedia, and JFD Raahul Tibrewal. Warm regards
Message By

Cheif Coordinator
Entrepreneurship stands tall as the mighty backbone of the economy of a country, in a similar way as medicine and education form the foundation of a healthy society, without entrepreneurs, the economy of the country, would be but a dormant sea, devoid of the currents that drive it forward.
Jci Ranchi EXPO Utsav is the shining beacon that promotes entrepreneurial ventures by providing a platform to grab and showcase business opportunities.
Jci Expo Utsav 2023 is a consumer and commerce fair, where entrepreneurs will take the center stage in the dance of commerce, and with the products, opportunities, and services, showcased by entrepreneurs, the consumers would step into the limelight, with magnified purchasing power while being immersed in the world of fun, choices, and possibilities of business.
Expo Utsav 2023 will be a playground of benefits, where the consumers and producers both would win and flourish in the dance of mutual prosperity.
Beyond the glimmer of commerce, Expo Utsav will nurture the growth of the society at large. It would also foster the development of leaders for tomorrow. The revenue generated will be flowing back into society in different formats to uplift and empower those in need.
We welcome, the exhibitors with open arms, to this magnificent Platform to celebrate the trinity of companies, consumers, and entrepreneurs and to ignite the flame of progress and prosperity.
Join us on this extraordinary journey where the spirit of enterprise unites us all and forges a path to excellence in economic growth and a stronger tomorrow!